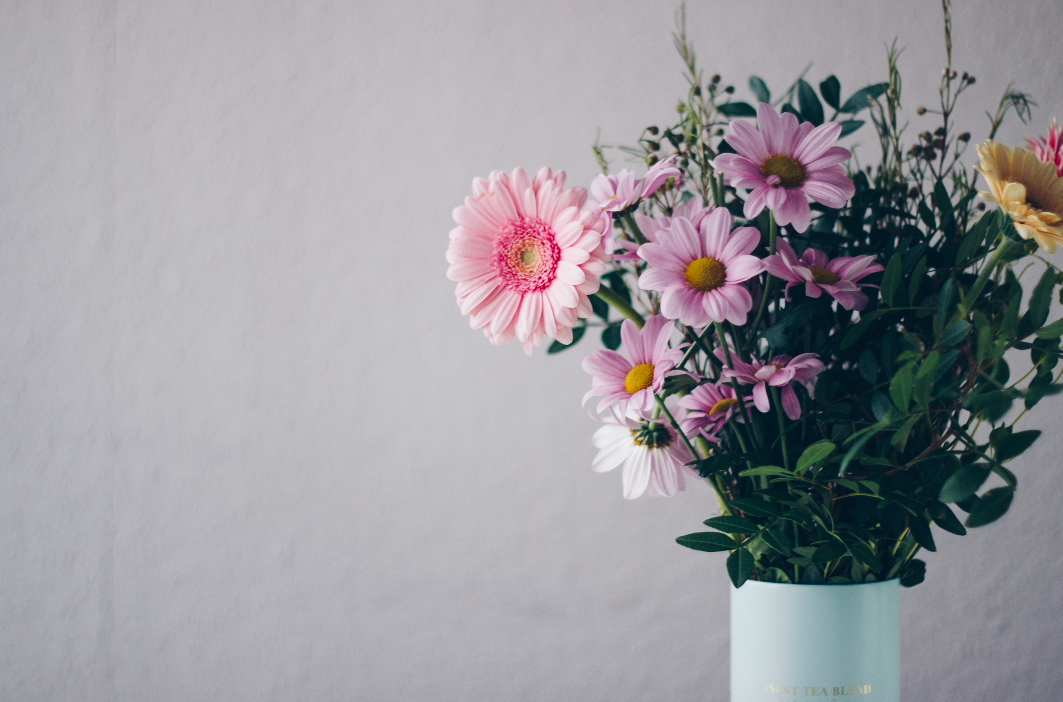 Spring is upon us. Are you looking to transform your space and make it look and feel spring-ready, but you're not sure where to start. Here are three tips that can help you decorate your home for spring!
Tips for Spring Decorating
Bring in Fresh Flowers
During the spring months, everything is starting to bloom. There is no better way to make your home feel spring-like than to bring fresh flowers into your space. Fresh flowers add color, texture, and scent to your home. You can place them in a vase or display a more elaborate arrangement for gatherings and social functions.
Utilize Lightweight Fabrics and Pastel Colors
The second tip for decorating your home for spring is to utilize lightweight fabrics and pastel colors. Upgrade your curtains, table cloths, throw pillows, throw blankets and throw rugs with ones that are suited for spring. Put away your heavy fabrics and replace them with lighter fabrics, such as cotton, chiffon, linen or jute. Selecting pastel colors or colors with a spring-like pattern further enhance the feeling of spring in your place.
Strategically Hang Mirrors
The final tip for decorating your home for spring is to strategically hang mirrors across from windows or other sources of natural light. During the spring months, it starts to stay lighter longer and you may want to soak in the sunlight after the darker winter months. Strategically placed mirrors reflect the natural light streaming into your home, making your space feel brighter, lighter and airier.
Decorating can enhance the look and feel of an apartment. If you are looking for a new apartment in the greater Flagstaff, AZ area that has a spacious floor plan, great views and feels open and airy, Country Club Vista Apartment Homes may be ideal for you. Visit us today to see a model or inquire about pricing and availability.