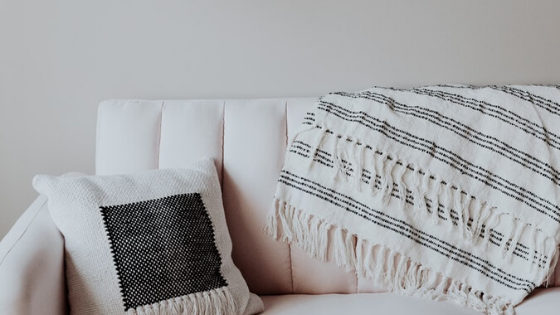 There's almost nothing as elegant as white or near-white furniture. But it demands a lot of cleaning. Even if you don't have kids or pets, it takes very little dirt to make the most beautiful new sofa look dingy. So here's what to do to clean the furniture in your Flagstaff apartment home:
Cleaning White Furniture
Start with the vacuum, using your brush attachment. The idea here is to get all the dust off of the surface. Little particles are no big deal on darker colored furniture, but on white furniture, it will be really obvious if you've accidentally scrubbed a bit of lint into the fibers of the upholstery permanently.
Check the tag. If your furniture has any special requirements, the tag will let you know what to do.
Learn to identify stains. You want to make sure you know what you're dealing with, as your upholstery may require different methods depending on what you're cleaning.
Spot-clean regularly, and always try plain water, first. Your upholstery might be fine to clean with a little detergent, soap, or white vinegar, but you generally want to see if plain water will work, and then move on to the harder stuff only when necessary.
Dish soap is usually safe to use on your upholstery. Again, check the tag. If dish soap is recommended, use cool water. Extreme temperatures may warp the upholstery.
Follow the grain of the fabric as you wipe the surface down. Don't go in circles or up and down as you might with a bathtub. Stay in one direction.
Allow your furniture to air-dry after cleaning.
If you have expensive antique furniture, consider hiring a professional.
The following cleaners tend to be safe for most upholstery surfaces, but check the tag:
White vinegar
Rubbing alcohol
Dish soap
Baking soda and water
If you're still looking for somewhere to put all that white furniture, get in touch with Country Club Vista to see our available apartments in Flagstaff, AZ.