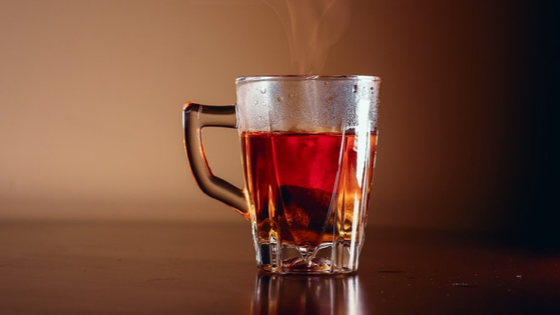 If you're like most residents of apartments in Flagstaff, you're really enjoying the fall colors of the local trees, especially if you've had the chance to drive out through Oak Creek Canyon. Now that the temperatures are cooler, you're probably also ready to exchange cold bottles of beer and chilled glasses of white wine for something more appropriate for the season. There's nothing quite like the first hot toddy in front of the fire while temperatures begin to drop.
Most people associate traditional hot toddies with the beverage made from whiskey, hot water, lemon and honey, but there are many other excellent ways you can enjoy a hot drink. The following are four hot toddy recipes designed to provide you with inspiration for staying cozy on chilly nights.
Black Tea Toddy
A black tea toddy is simply a traditional toddy that uses strong black tea in place of hot water. You can make it even more interesting by adding your choice of spices, such as cloves and cinnamon.
Apple Cider Toddy
In this variation, replace the hot water in a traditional hot toddy with your favorite apple cider, but be careful when you warm the cider on the stove that you don't allow it to come to a boil—this will reduce the alcohol content.
Old-Fashioned Toddy
Not to be mistaken for the traditional hot toddy, the Old-Fashioned toddy is a hot take on the classic whiskey cocktail known as the Old-Fashioned. After mixing it up in the usual way, with bitters, sugar, orange liqueur, and your favorite whiskey, gently mull it on the stove until warm—but don't let it boil.
Gin Hot Toddy
This one is the simplest. Just mix your favorite gin with hot water and garnish with a lemon. Gin contains aromatic botanicals that release an amazing aroma when warmed.
We've got one- and two-bedroom apartments to suit a variety of lifestyles, whether or not they involve crafting cocktails. Call us today to find out more about life in our Flagstaff apartment community.