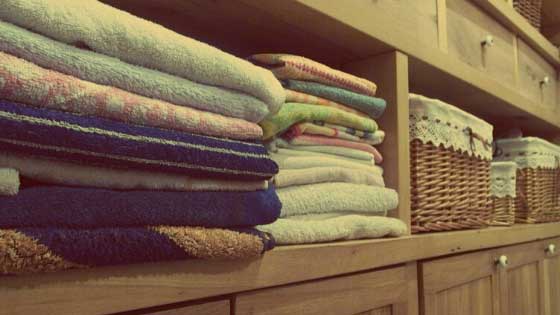 The cooler days of winter in Arizona are coming to a close, and before summer settles in, you need to get your apartment back into tip-top shape. Spring cleaning doesn't have to mean an all-out frenzied cleaning fest. You can achieve a lot with a bit of decluttering. Take a look at five good decluttering tips for your Flagstaff apartment to get your spring cleaning kicked off just right.
Pick up seven items and find them a home.
It sounds silly, but if you're pressed for time between responsibilities, grabbing just seven items at a time and putting them where they belong can really make a difference from day to day. Articles of clothing, mail packages, grocery bags, dishes, electronics, and anything that is out of place can be grabbed and tucked away bit by bit.
Sort through your mail collection.
You know you have one. It's on top of the fridge, it's on the table, it's in a basket. Your mail collection can accumulate quickly, and it can cause a lot of clutter. Pick an hour to gather it all up, sort it out, and toss what you don't need.
Throw away items you've not found a use for in months.
A table you planned to redo, an old phone, the stack of newspapers you saved—these items could serve a purpose … eventually. However, your sanity in a clutter-free space is far more valuable than extra things.
Pick a closet and work five minutes daily.
That overly stuffed closet is filled to the brim, and cleaning it could take all day. Instead of tackling the entire mess, try setting aside five minutes per day to work on it. Set a timer on your phone, and get started. By the time spring arrives, you can have a clutter-free closet.
Rearrange a room.
Rearranging a room does two things: It gives your apartment a new, fresh look, and it forces you to look at any clutter you've had hanging around. It's fine to pick a small space, but at least do this in one room.
Decluttering doesn't have to be time-consuming, and having a nice place to start with can help. Reach out to us at Country Club Vista to find out about the Flagstaff apartments we have available.