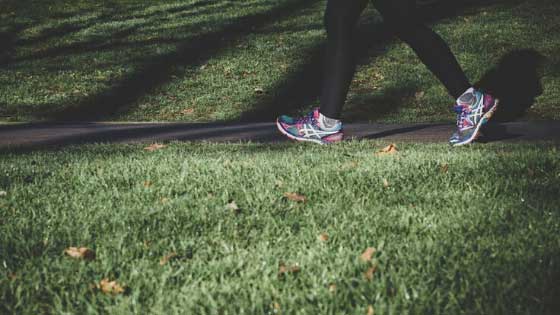 All seasons are beautiful in Flagstaff, Arizona, but there's something about winter in a mountain town that offers an ethereal experience. However, snowy days and cold weather aren't without their disadvantages—many people find themselves letting their regular fitness routines fall by the wayside. Exercise shouldn't be neglected during winter, though, especially since residents of apartments in Flagstaff have the opportunity to enjoy an excellent urban walking trail system. With over 50 miles of all-season trails, you can take a stroll anywhere in town without having to be right next to vehicle traffic, allowing you to enjoy a quieter experience while avoiding breathing in vehicle emissions. The following are three more reasons why you should keep on walking or exercising throughout winter.
Going for a Stroll Keeps the Winter Weight Gain Down
Traditional winter foods are more calorie-dense than their warm-season counterparts, and many people tend to be less physically active during the winter as well. A combination of these factors often results in unwanted weight gain. Going for a brisk stroll on a regular basis helps burn off those extra calories and keep you in shape.
Exercise Keeps the Endorphins Flowing
Physical exercise also keeps endorphins flowing. This can help keep the winter blues that so many people experience at bay. Even if you aren't vulnerable to the winter blues, the added endorphins will make you feel even better.
Time Outside Lets in Vitamin D
Many people report experiencing elevated levels of sadness, depression, and anxiety during the winter. Experts say this is at least partially due to decreased levels of Vitamin D because of people being outside less often. Although vitamin D supplements are available, it may be better to get your necessary amount of this vitamin the natural way through the absorption of the sun's rays by the skin.
For those days when it's just too snowy or rainy for outdoor exercise, there's always our on-site fitness center. Call today to learn more about the perks of living in our Flagstaff apartments!