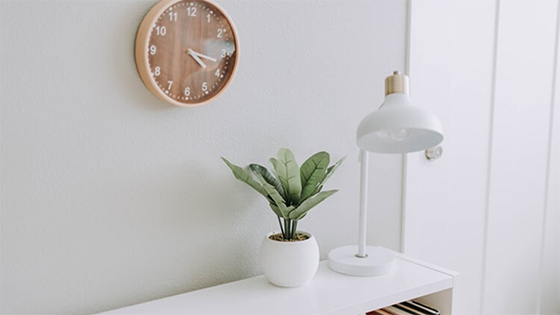 Are you looking for a way to spruce up your living space? There are tons of ways to add color and style to your home without spending a lot of money. Here are three easy ways to restyle your walls this summer.
#1: Hang New Curtains
If there's one thing that can make a huge difference in an apartment, it's window coverings. While you want to continue to keep the basic blinds that came with your place for obvious reasons, hanging curtains is a great way to add a splash of color or a whimsical pattern to your room. Plus, blackout varieties are a great way to keep the inside of your space cooler during those hot summer afternoons.
#2: Create DIY Artwork
Got a lot of time on your hands and want to add a pop of color to your walls? Create your own artwork! Blank canvases and paints are readily available online for delivery right to your apartment door. And there are tons of videos on YouTube to show you how to try out different art techniques, even if you can barely draw a stick figure. This also makes a great project to get kids involved in.
#3: Frame Your Favorite Photos
It's easy to get in a rut where all you do is take photos on your phone and post them to social media. Instead, consider printing and framing your favorite moments. Create a gallery wall in your living room or bedroom by grouping together frames that have similar characteristics, such as color or size. Not only is this a pretty amazing way to spruce up your space, but it can also literally bring you joy each time you look at it and relive your favorite moments in life.
Ready to make a new home in our Flagstaff apartments at Country Club Vista? Please contact us today to learn more about available floor plans and amenities.